Vinyl
At Lucius Fence and Decking, we specialize in offering fencing solutions that you can rely on. Our residential and commercial vinyl applications are durable, low-maintenance, and beautiful. Lucius Fence and Decking's top-of-the-line vinyl fencing, porch railings, deck railings, and gates are available in multiple colors to match your home or business. After you select the best product for your needs, our expert team will install it promptly and professionally. Contact us to request an estimate.
Vinyl Fence Styles
We offer multiple vinyl fence styles to suit your needs.
Ornamental: Our vinyl fences come in multiple decorative designs.
Pool: These fences are designed to keep children and pets safe around the pool.
Privacy: Make your property a private oasis with our vinyl privacy fences.
Security: Protect your property with an added layer of security.
Featured Manufacturer
Our vinyl products are designed and crafted by one of the industry's leading manufacturers, CertainTeed's Bufftech line.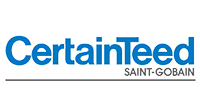 Learn More
Learn more about CertainTeed's Bufftech line of quality products.